by Marianne Patirim, Counselor, HS2 Fremont
Medical schools around the world are super competitive, attracting only the brightest and exceptionally motivated students.
And typically, the route prior to starting medical school looks something like this: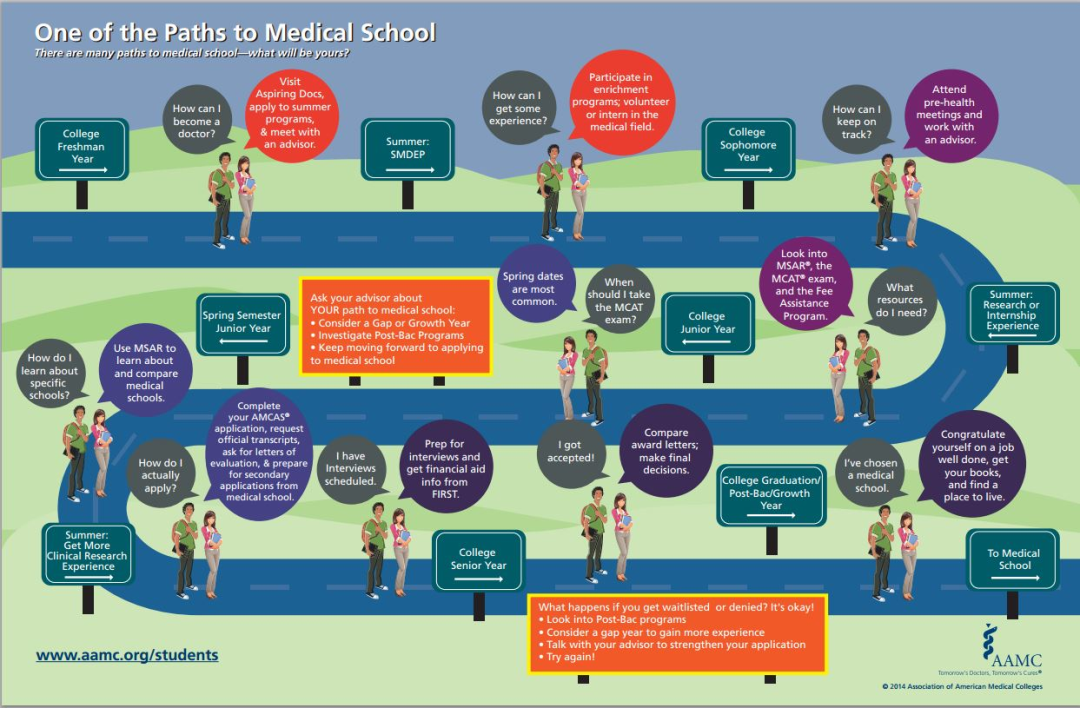 But what if a student could bypass some of the unknowns —such as figuring out how to stay on track for a career in medicine while in undergrad, when to take the MCAT, or even navigating the horror of being waitlisted for medical school.
For mature students who can already see themselves as future doctors, and who have evidenced academic aptitude (e.g., a strong GPA, SAT Subject Test scores, and volunteering, etc.), applying for a BA/MD or BS/MD may be a great option.
Here's why:
Students accepted into these programs have the opportunity to:
Be accepted directly into both a 4-year college and a medical school. However, students must still maintain a strong performance in their undergraduate studies.
Specialize earlier because they typically take pre-med courses during their first two years of college.
The cost of education may also be lower. Here are some additional other perks.
Still interested?
If so:
Apply early —The acceptance rate is only about 4% (meanwhile, for example, the acceptance rate at Ivys is 5-6%).
Ultimately, the decision to commit to a career in medicine is an important one. Students and their families know their options and consider any drawbacks.
Then, if a future in medicine is the right choice for you, then brace yourself for an exciting, meaningful career in medicine as you head into your future BA/MD or BS/MD program!